Over the years, a few players have left their special mark on the Compton Crips franchise. The following legends hold a special place in the hearts of Crips fans.
Rogers Hornsby
(1995-2000)
A member of Compton's inaugural team and the first Crips superstar, Hornsby put up monster numbers in Coors Field. In 1997, Hornsby hit .371-58-178, showing everyone for the first time what a slugger was capable of in Coors. He followed that with one of the biggest offensive seasons in HOFL history in 1999, hitting .397-45-199, setting a record with 491 total bases, and winning the HOFL MVP. He is Compton's all-time leader in hits with 853.
Ed Delahanty
(1995-2000, 2009)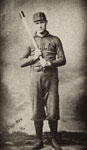 One of the first deadballers to make an impact in the HOFL, Delahanty filled in at 1B and LF during Compton's early years. He put up big numbers in his curtain-call return to the Crips in 2009, hitting .342 and blasting 42 home runs. Delahanty has the distinction of being the career stolen base leader of the notoriously slow Crips with only 45 steals.
Roy Cullenbine
(1995-1999, 2002)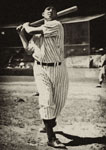 A founding member of the Crips and one of the first unknowns to make a big impact in the HOFL, Cullenbine immediately established himself as one of the best on-base guys in the league. Cullenbine led the league with 180 runs scored in 1997, the highest mark in HOFL history. Playing in Coors helped him to hit 86 home runs in his first two years with the Crips.
Kevin Mitchell
(1995-2001)
One of Compton's original players, Mitchell was Compton's leading hitter in 1998 with a monster .315-62-167 campaign, leading the league in home runs and RBI. Mitchell was one of the only modern players to have success in Compton's early years.
Jimmie Foxx
(1998-2000)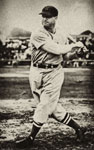 Acquired in a mid-season 1998 trade from Manvers, Foxx proved that he was a perfect fit for Coors Field. From 1998-2000, Foxx put up big numbers for the Crips, playing 1B and filling in at unconventional positions like catcher to maximize total team offense. His 202 RBI in 1999 is this highest single-season total in HOFL history.
Pedro Martinez
(2001-2008)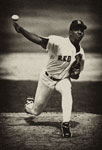 Establishing himself as the leader of Compton's pitching staff and one of the best pitchers in the game, Pedro was Compton's first pick in the 2001 redraft. His best season, and one of the best seasons for a starting pitcher in HOFL history, was in 2001, when he went 18-2 with a 2.07 ERA.
Harry Heilmann
(2001, 2010-2011)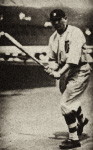 Heilmann joined the Crips for a mediocre campaign in 2001 but came back again a decade later to post some of the best offensive seasons in HOFL history. In 2011, his .393-51-176 season led the league in AVG and TB, was 2nd in SLG and OPS, and his 206.3 RC broke the HOFL single-season record.
Mike Schmidt
(2002-2005)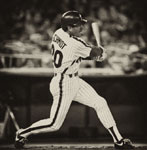 The consistent bat and flashy defense of Mike Schmidt helped make Compton a perennial contender. Acquired from Quebec in a 2001 trade, Schmidt was routinely among the league leaders in home runs.
Ryan Bowen
(2002-present)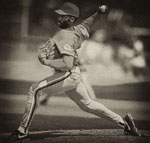 Bowen was selected to join Compton's minor league team because he is quite simply one of the worst pitchers who has ever lived. He routinely comes into the game to ignite the opponent's offense and generate some excitement for the fans. A fan favorite, he has become an iconic figure in Compton folklore.
Willie McCovey
(2002-2004)
After leaving Great Lakes to join Compton in 2002, McCovey emerged as the best hitter on the Crips. A model of consistency, McCovey hit 50-54 home runs and drove in 156-160 runs each season.
Jim Gentile
(2005-2009)
Drafted from Boston in 2005, Gentile supplied power at 1B for the Crips for 5 seasons. Averaging 52 homers and 124 RBI a year, Gentile peaked with 75 home runs (3rd highest single-season total ever) in the Polo Grounds in 2008. He's Compton's career HR leader with 263.